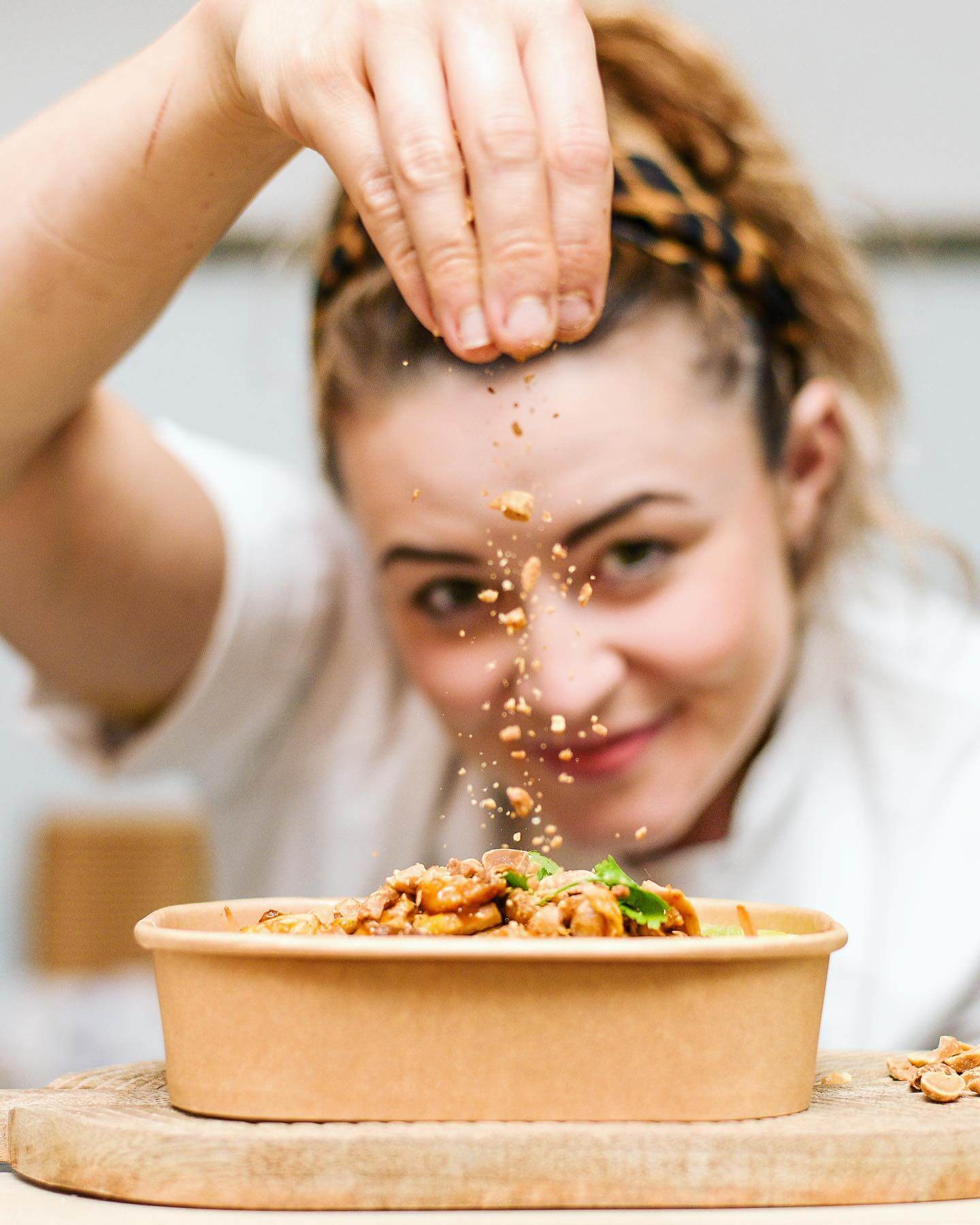 MAD ABOUT: BY CHEF JEN
Let's start with the lady behind the brand, Chef Jen is simply extraordinary – and at such a young age she already has an incredible career under her belt. Her desire to work in a professional kitchen has been a part of her life for as long as she can remember! So, 8 years ago, she took the bull by the horns and threw herself in at the deep end and applied for a job at a local Cornish restaurant. This was no ordinary restaurant, she deliberately picked the very one that sat at the top of Trip Advisor. It was here, in the hands of the previous head chef of The Dorchester that she learnt to cook like a pro.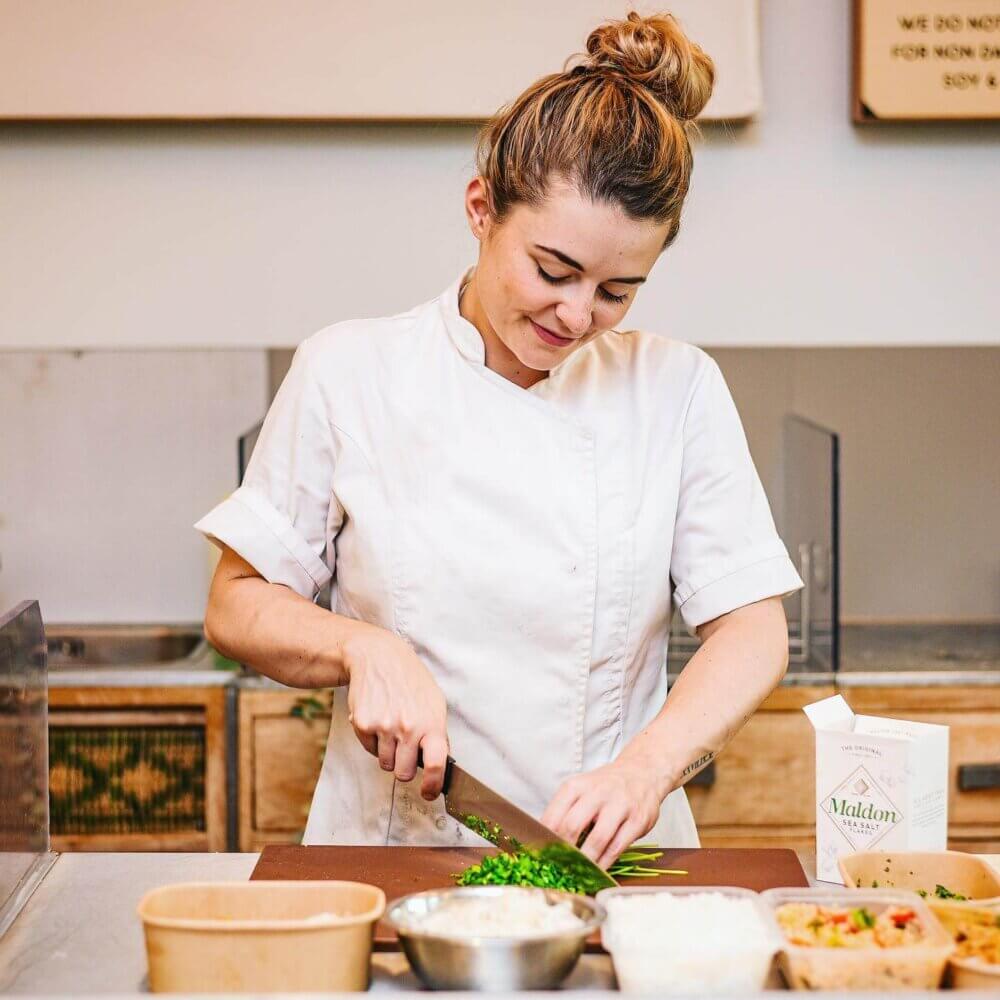 During her time at this very special restaurant, Jen developed a newfound passion for health and fitness. It was this, that saw her set up her first delivery meal service serving locals across Cornwall. Of course, this little venture grew rapidly by word of mouth, and since that day her dream was set – she wanted to grow a successful healthy food business!
The next few years saw her head to Manchester to run a meal-prep operation for a global gym, cater at a luxury retreat in Italy, launch her very own 'Big Fit Sleepover' in Shropshire, and finally participate in a three-month TV experience with the BBC, travelling across France, Spain, Italy and Norway with renowned Michelin starred chef, Jason Atherton.
Then, Chef Jen moved to London. At first, she spent her mornings working and developing her culinary creativeness as the head chef of a Soup Kitchen. And, in contrast, her afternoons saw her creating bespoke menus in client's homes. Before long, the word spread fast, and her schedule was once again jam-packed. This is when she took a great leap of faith and embarked on the incredible, By Chef Jen!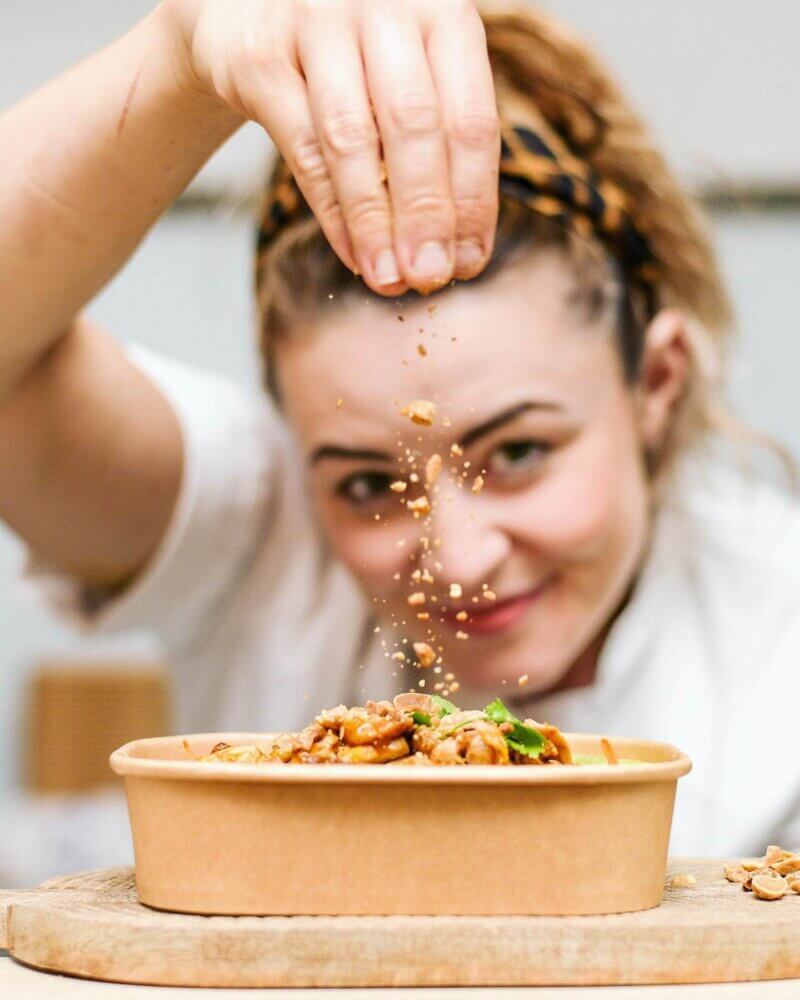 The concept is easy – nutritious meals prepared from scratch and delivered right to your door, easing the strains of people juggling high-pressured jobs and family life. This said, there are many that just don't get it quite right. Chef Jen keeps it simple and has got the whole process down to a tee. All meals are ordered via the website, they are individually priced with the average price for a main course being around £9.75. There is a minimum spend of £25, delivery is £5 per day or £7.50 for both Monday and Wednesday, and all orders over £150 are eligible for free delivery.
On one of the other critical ingredients that makes a great food delivery service – the menu – By Chef Jen wins full marks for this part. The menu is adapted to fit with the seasons and is ever-changing so die-hard fans don't get bored. However, careful consideration has been made to ensure that her desired signature classics keep coming back to keep us all happy. The delivery menu changes every week and is published on a Monday.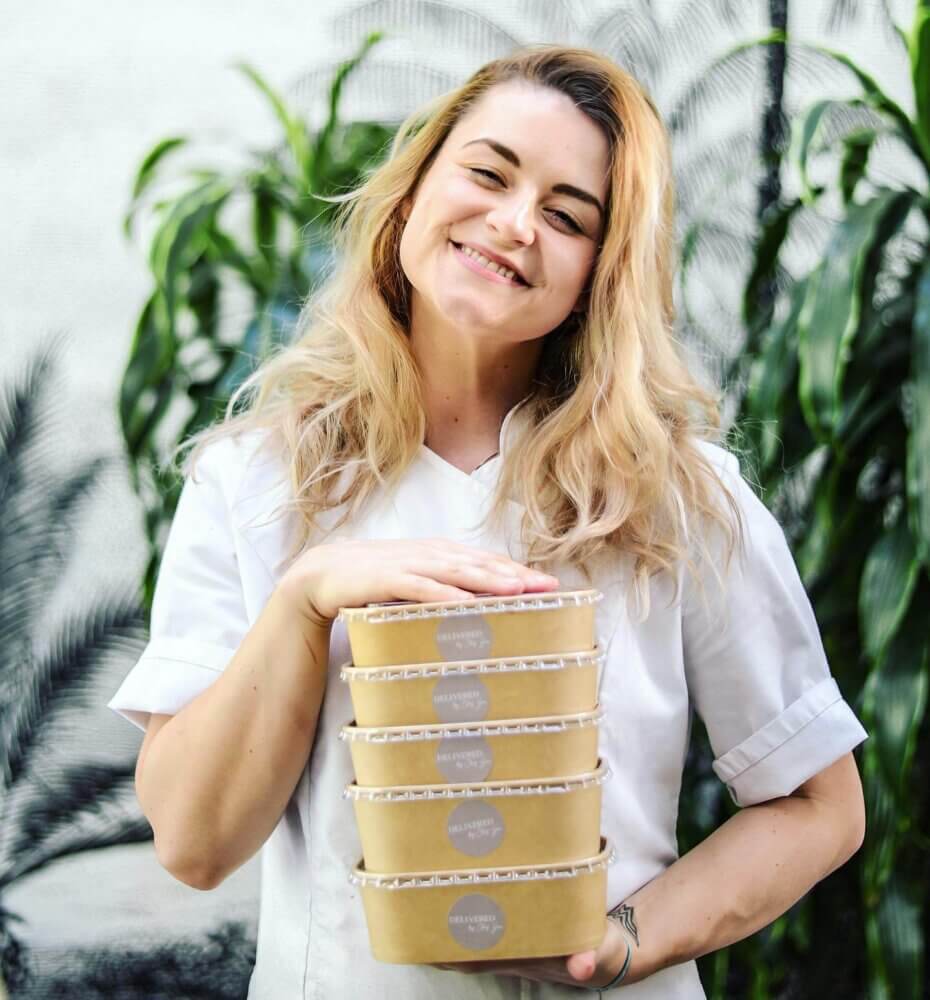 That leaves the third and, inescapably, the most important element: the food itself. This is where I'd say we became totally convinced by the whole approach. We tried a selection of meals from the Monday menu and the food was altogether delectable – all four dishes we tried were perfectly balanced and cooked with an overwhelming flavour that left an impression in our minds. And, it's fair to say we want to go back for more!
SWEETCORN CHOWDER
A creamy and totally vegan sweetcorn chowder, perfectly paired with chipotle chilli to give it an utterly delicious smoky flavour. This hearty and warming dish is the ideal February treat to warm you up on a cold winters evening.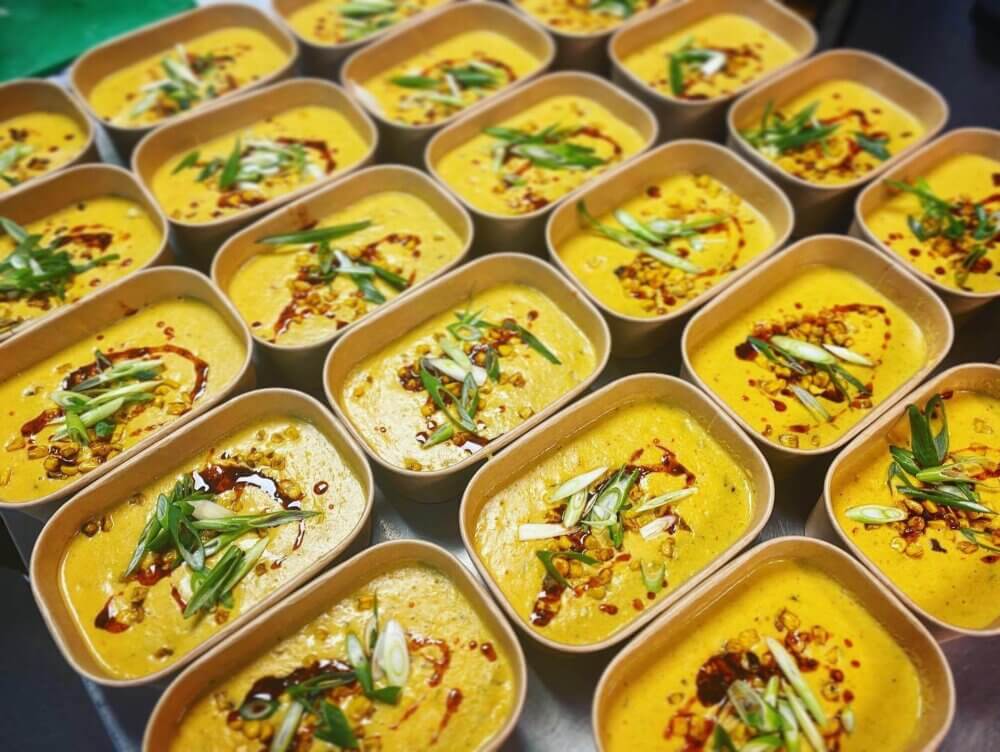 LOADED VEGETABLE CASHEW KORMA
A heavenly dish with a real exotic creamy flavour. A golden and coconutty sauce with a substantial amount of aubergines, peppers and sweet potato, this korma is really impressive. Flawlessly finished with coriander rice, fresh coriander and a dash of lime.
TERIYAKI CHICKEN WITH STIR-FRIED VEGETABLES AND RICE
We expected this dish to be our favourite and, it was! Succulent and tender chicken thighs in a sweet, yet sour homemade teriyaki sauce. Perfectly paired with stir-fried vegetables and fluffy rice. Who needs a takeaway!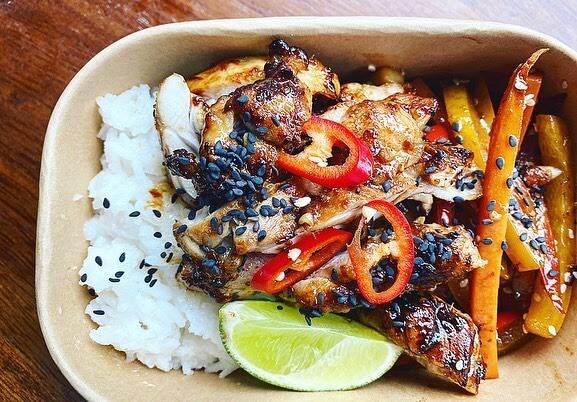 BEEF AND FETA MEATBALLS WITH TOMATO ORZO
Everyone likes to cook meatballs, but with feta? We have a feeling that this is about to change! This recipe is beyond good! The meatballs melt in your mouth and the orzo is delicate enough for the topping of pesto to be, pure genius!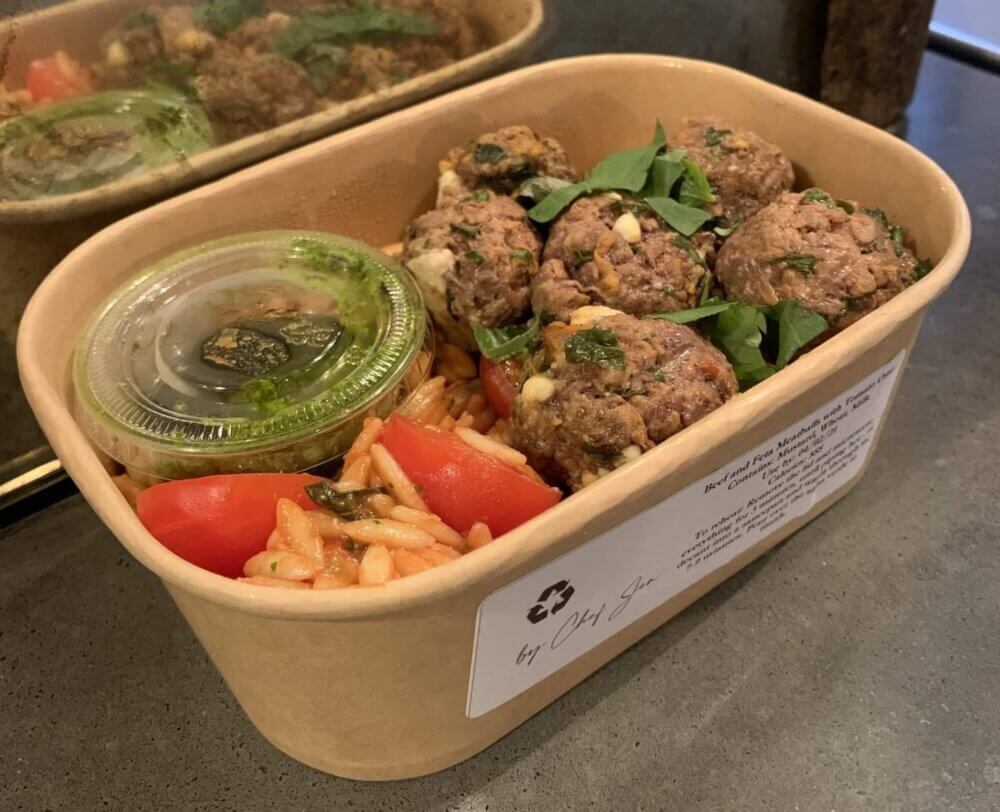 BY CHEF JEN