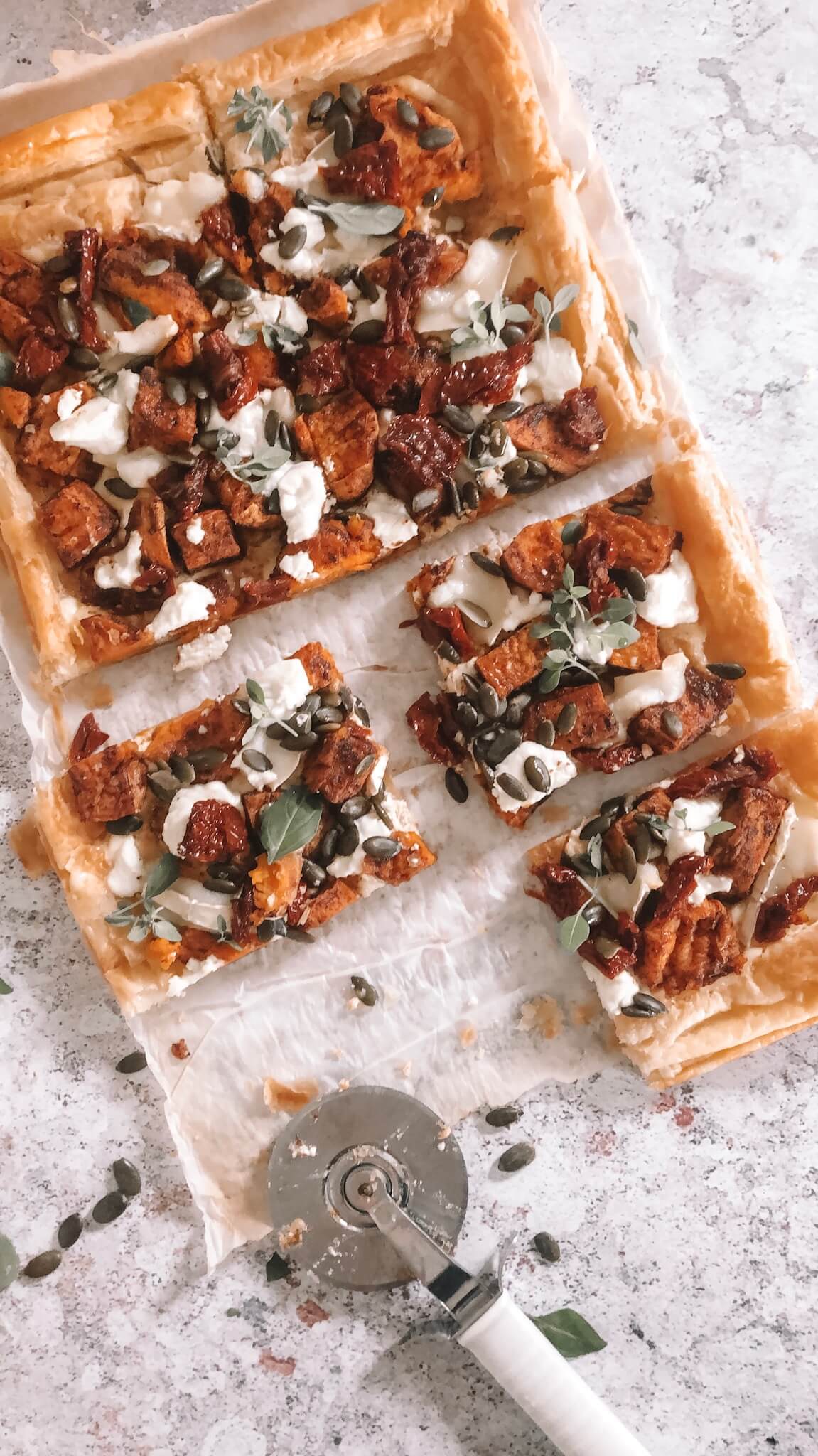 SPICED SWEET POTATO AND GOATS CHEESE TART
Ohhh I love a tart I do! And, this one is definitely a family fave. Perfect for anything really and takes hardly any time at all! The best thing about tarts like this is that you can pretty much use any toppings you want. Instead of sundried tomatoes, you could use cherry tomatoes and if you don't like goats cheese you could use ricotta or mozzarella – so don't hold back!
I love to serve this warm with lots of herbs and a green salad on the side….Happy days!
Serves 6 – 8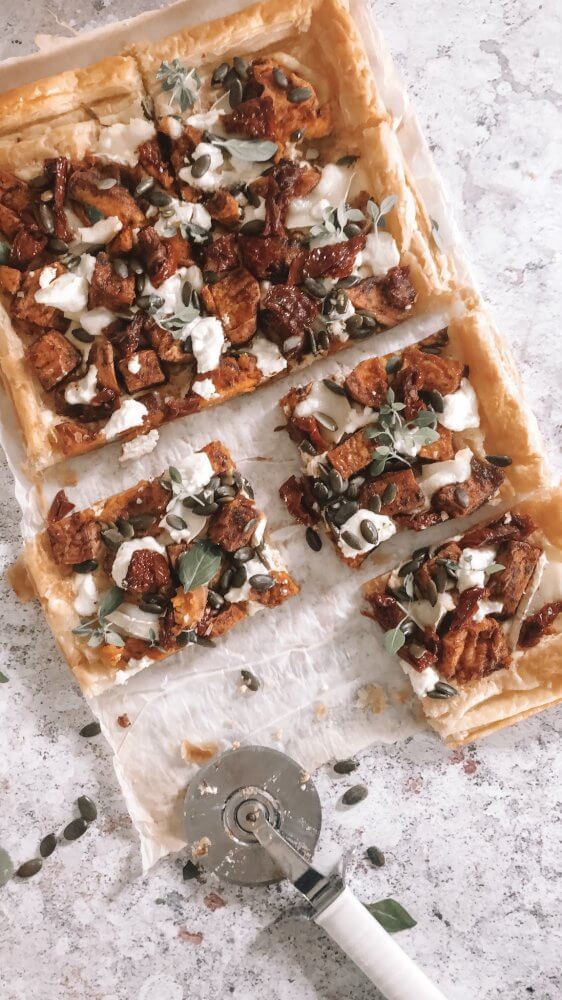 INGREDIENTS
2 sweet potatoes (peeled and cubed)
1/2 tsp garam masala
1/2 tsp cumin
1/4 tsp chilli powder
olive oil
one sheet puff pastry (store-bought)
1 egg
100 ml soured cream
100g goat's cheese
2 tbsp pumpkin seeds
6-8 sundried tomatoes (roughly sliced)
METHOD
Preheat the oven to 200 C. Line a large baking tray with baking parchment and place sweet potatoes onto tray. Add garam masala, cumin, chilli powder, seasoning, oil and mix with a spoon or with your hands so that everything is coated with seasoning. Place in oven and roast for 20-25 minutes.
While the potatoes are in the oven, place the puff pastry sheet onto a large baking tray on top of the sheet it is wrapped in. Prick all over with a fork and create a border around the pastry using a knife and scoring around the edges leaving about a 5mm border all around.
Brush lightly with a beaten egg and then place in the oven for approximately 20 minutes (or until slightly golden in colour)
When the pastry is cooked take it out of the oven and leave it to cool for about 5 minutes.
Once cooled, spread a layer of the soured cream on the pastry (keeping the border clear). Arrange the potatoes on the pastry, followed by the sundried tomatoes. Finally scatter the seeds over the tart, season and bake the tart for another 10-12 minutes. Serve with fresh herbs and a green salad.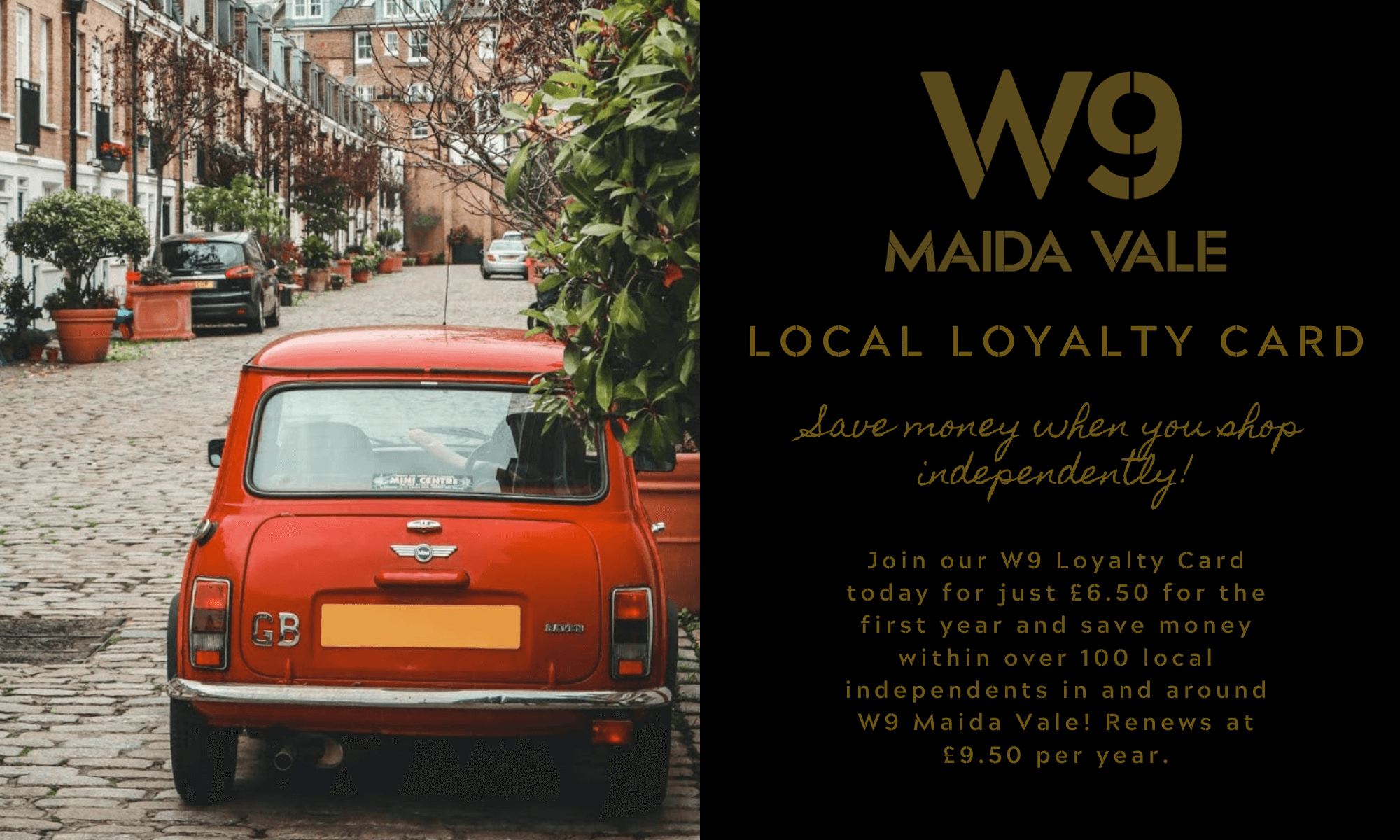 W9 MAIDA VALE