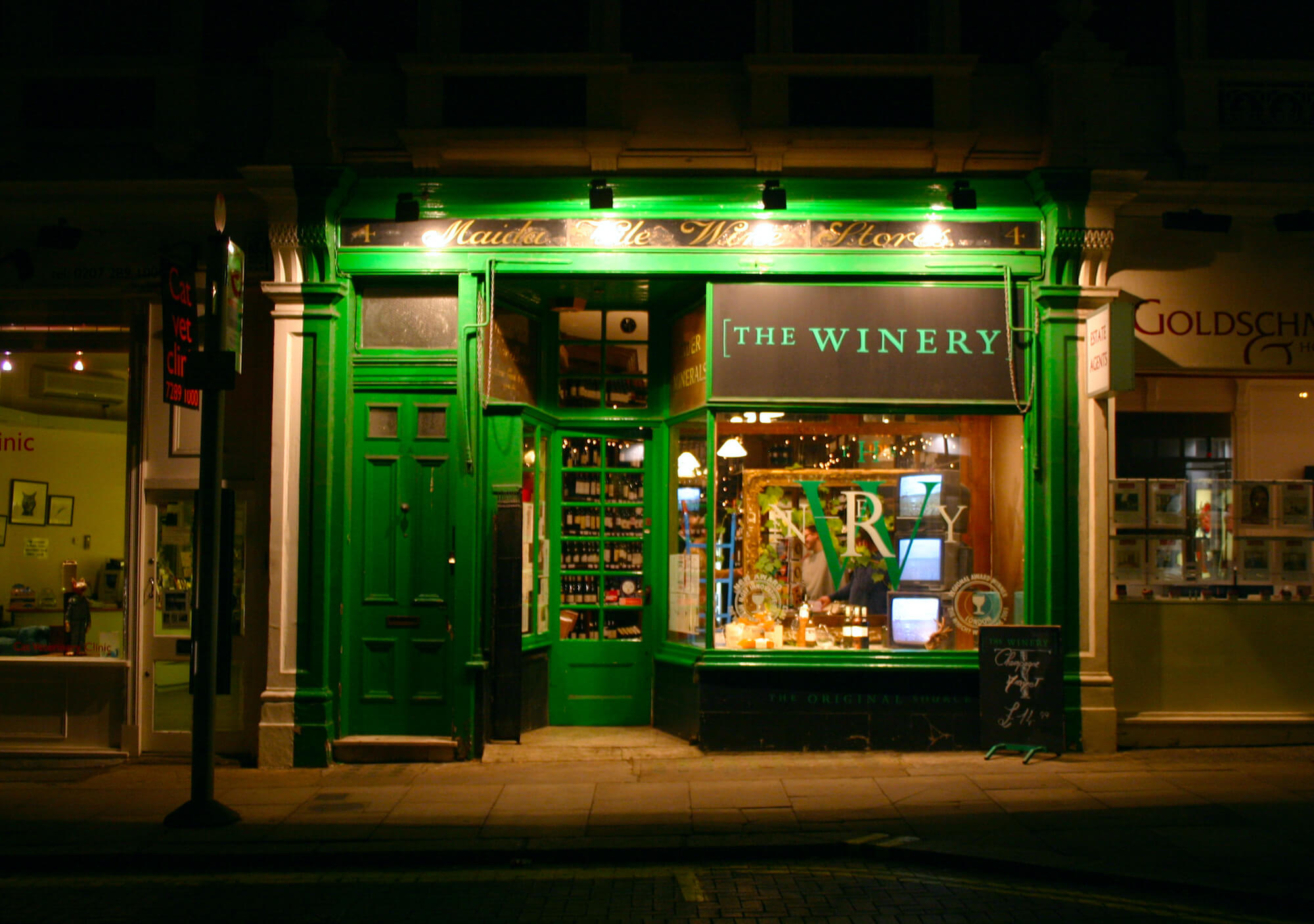 The Winery
Independent wine merchants since 1996, in a former Victorian apothecary, the site of a wine shop for over a Century. We import our entire range of wine and champagne ourselves. We travel constantly to find small growers in our specialist regions of Germany, France, Italy, Spain and California. Why do we do this? Because we want something different. Because we want to drink the good stuff.
We deliver locally and, outside our catchment area, can send wine anywhere in England, Scotland & Wales.
In non-covid times we hold monthly tastings in a variety of formats. Tastings at our shop in W9 are very informal, often filling our shop to bursting point. It's an opportunity to sample six or seven of our wines. Shop tastings usually run from 17.00-21.00h. We tend to stop opening bottles around 20.15h, so may run out in the last 30-45 minutes. To be sure of tasting the entire line-up we recommend arriving earlier.
From time to time we run Wine Course modules on a variety of themes such as German Riesling, Pinot Noir, Burgundy, Piedmont, Champagne and Biodynamic wines. You may also catch us at Corporate Events in the City or the West End.
| | |
| --- | --- |
| monday | 11 am to 8 pm |
| tuesday | 11 am to 8 pm |
| wednesday | 11 am to 8 pm |
| thursday | 11 am to 8 pm |
| friday | 11 am to 8 pm |
| saturday | 11 am to 8 pm |
| sunday | 12 am to 8 pm |