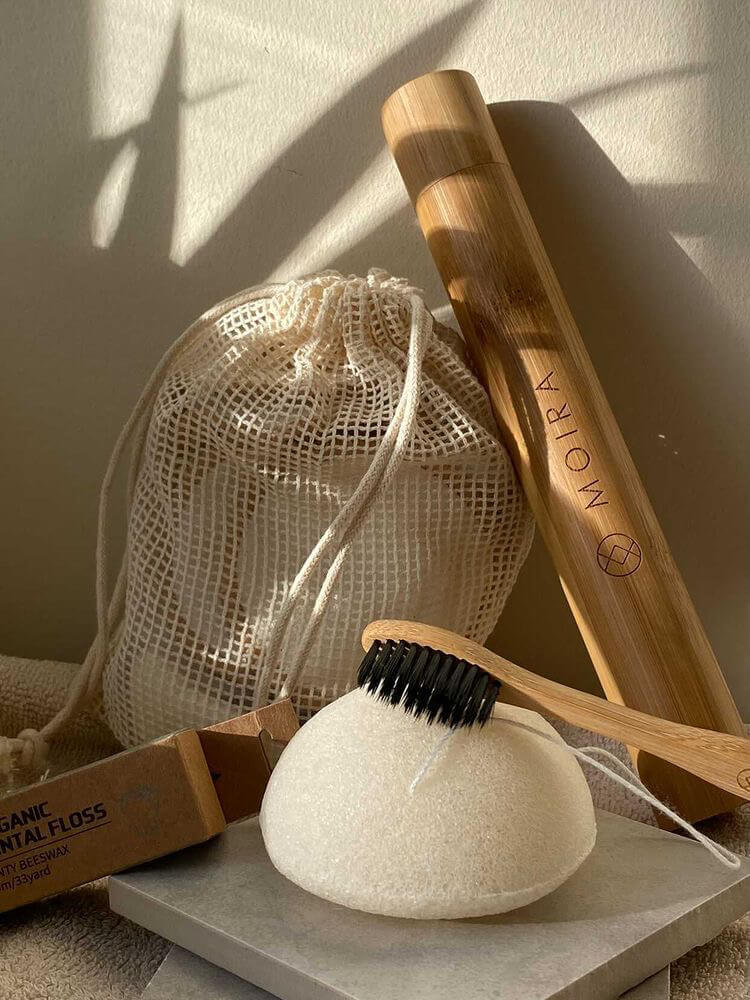 The Story Of Moira
A sustainable & eco-friendly ecom which offers biodegradable self care products such as bamboo toothbrushes, bamboo toothbrushes cases, reusable bamboo/cotton make-up remover pads, vegan face sponges (Konjac sponges), biodegradable dental floss. Eco-friendly alternatives are the new cool items to have at home and while you travel. It's easy to make a switch, we just need to get out of our comfort zone.
The Story Of Moira logo was inspired by a powerful Viking rune "Inguz" which means "where there is a will, there is a way" together with "Moira" which is Greek and stands for Destiny/Fate we want to remind you of the strength you possess to keep going on your journey.
Sometimes we must take a different route in life than others and that can be lonely, even scary yet the importance is that we keep moving forward and keep evolving.
Every time you see The Story Of Moira logo, we want you to remember that we must each follow our own path. Trust that everything will work out as long as we stay true to ourselves. We want our brand to remind you that it's never too late to start over.
A fresh new beginning each morning to decide what we will do to today that our future self will thank us for.
OFFER TERMS
Cannot be used in conjunction with any other offer. W9 Maida Vale terms and conditions apply.
15% OFF SELFCARE PRODUCTS
| | |
| --- | --- |
| monday | 9 am - 8 pm |
| tuesday | 9 am - 8 pm |
| wednesday | 9 am - 8 pm |
| thursday | 9 am - 8 pm |
| friday | 9 am - 8 pm |
| saturday | 10 am - 6 pm |
| sunday | 11 am - 5 pm |