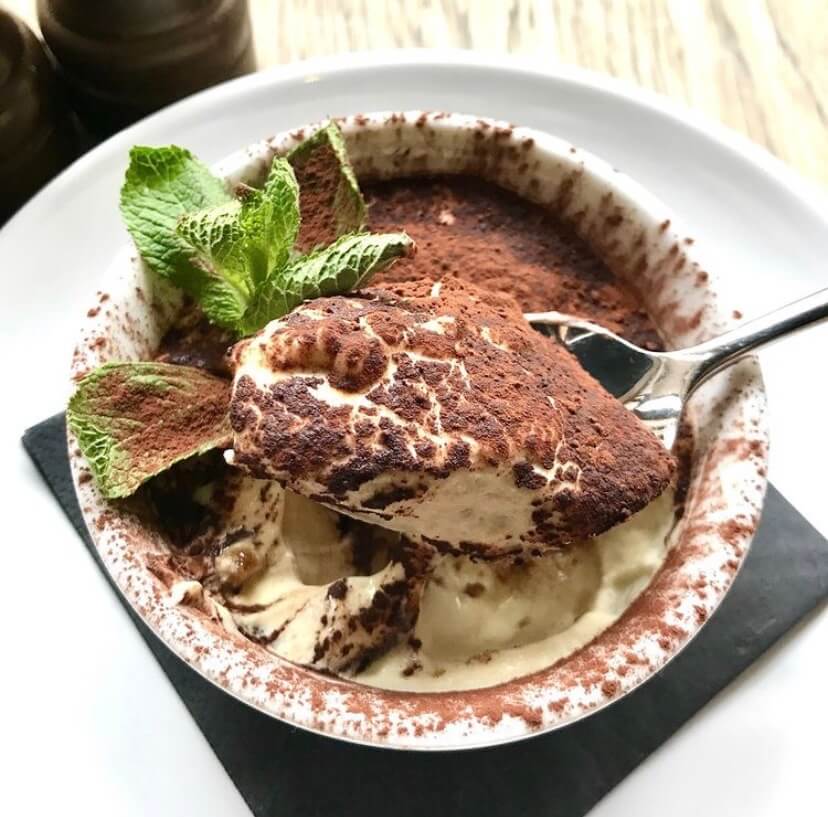 Coming together at The Clifton
When we took over The Clifton NW8 back in 2018 we spent a lot of time diving into the pub's fascinating history and the incredible legacy that we were taking on. The Clifton has been serving the local community since 1846 and, as we got ready to reopen after lockdown, we knew it was more important than ever to come back really strong and with lots for people to enjoy. We created our brand new menu with all that in mind, focusing on social dining and bringing people together after a few challenging months.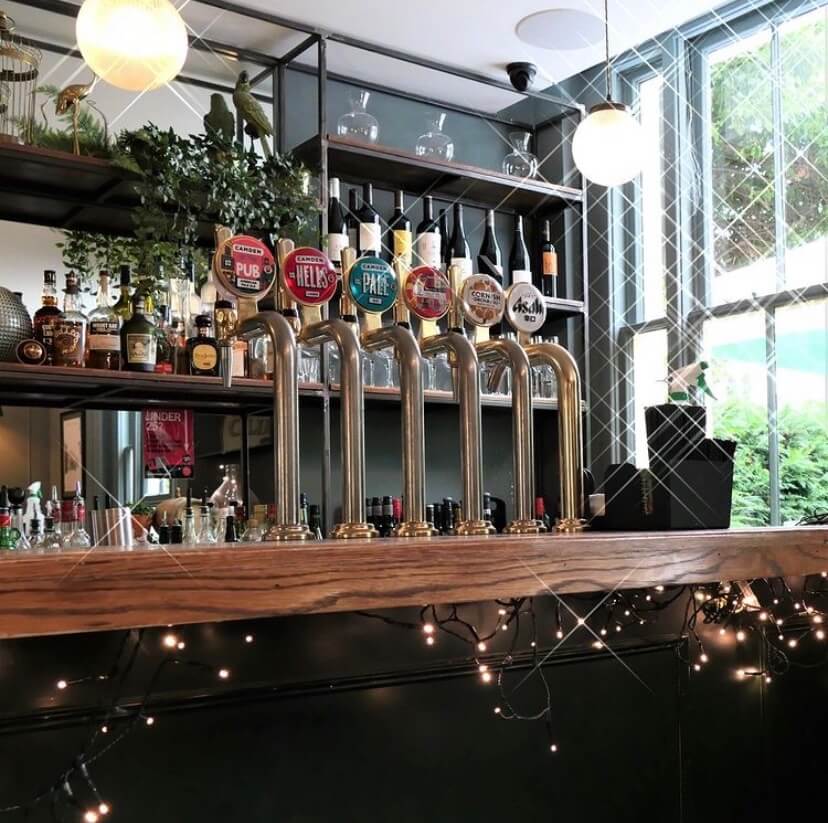 PROPER FOOD MADE WITH AMAZING INGREDIENTS
While we view ourselves as a proper local pub, with plenty of cosy corners, draught beer and sports on the telly, we've also worked hard to elevate the restaurant side of The Clifton, providing delicious food at a great price.
Between growing up in the area and working in restaurants for most of our careers, we've come to know some of the best farmers, butchers, cheesemakers and craft beer brewers in London and the rest of the country. We count many of these people as our genuine friends, so being able to serve their products in The Clifton gives us pleasure every day.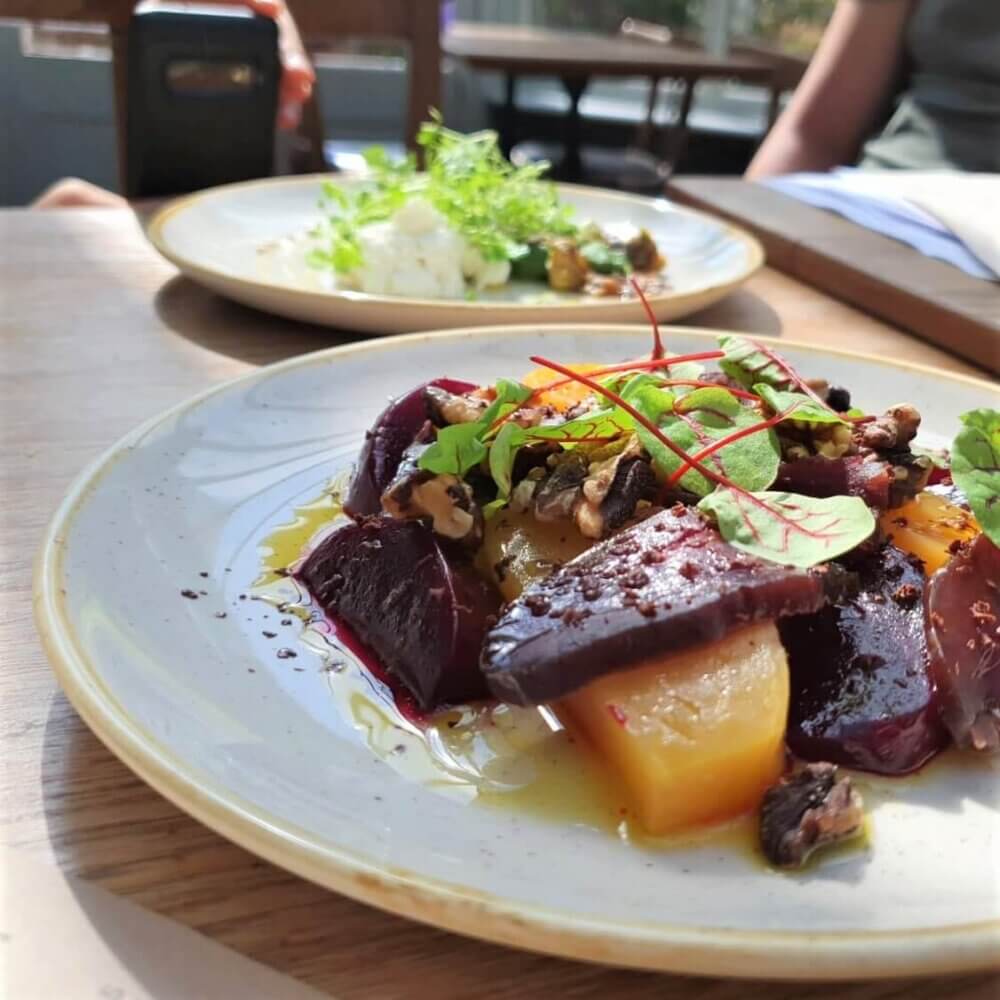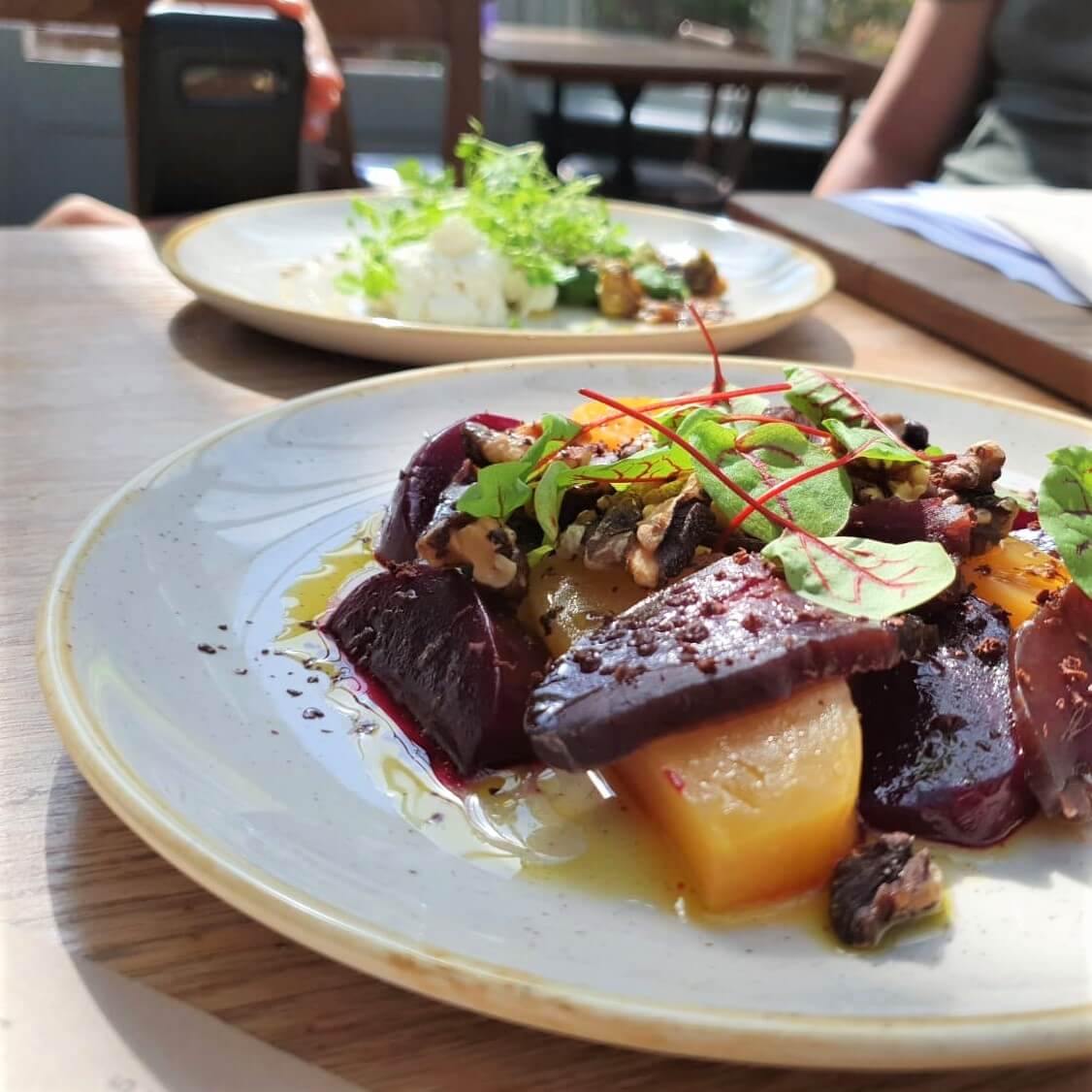 Our focus has always been on fresh produce, seasonal ingredients and quality, British suppliers. We're really lucky to have enthusiastic customers, who are always happy to try new things. This gives our chefs lots of flexibility and the opportunity to dream up new dishes all the time. We don't just use our suppliers as ordering machines – we chat to them about what's in season and what they'd recommend, and work with whatever lands fresh in our kitchen that morning.
SOCIAL DINING
Our starters and smaller dishes have always been a go-to for Clifton regulars, from a few nibbles with drinks to whole-table spreads. Our new menu offers an even bigger selection of tasty bites with limitless possibilities – enjoy one dish per person as a snack, order a selection of dishes for the table to share or dine the classic way and choose a starter, main and dessert.
We're extremely proud of our new dishes, which have been put together with so much care and creativity by our new Head Chef, Scott Seteriou. Scott is an old friend with years of culinary experience – to say we're thrilled to have him on board would be an understatement! New favourites include our crispy Buttermilk Fried Chicken, made with British chicken thigh and served with kimchi and addictive garlic mayo, and Crispy Courgette Flower stuffed with burrata and drizzled with truffle honey. Larger plates include our Flat Iron Steak made with beef butchered just up the road, or our vegan Hasselback Butternut Squash with zingy kale pesto.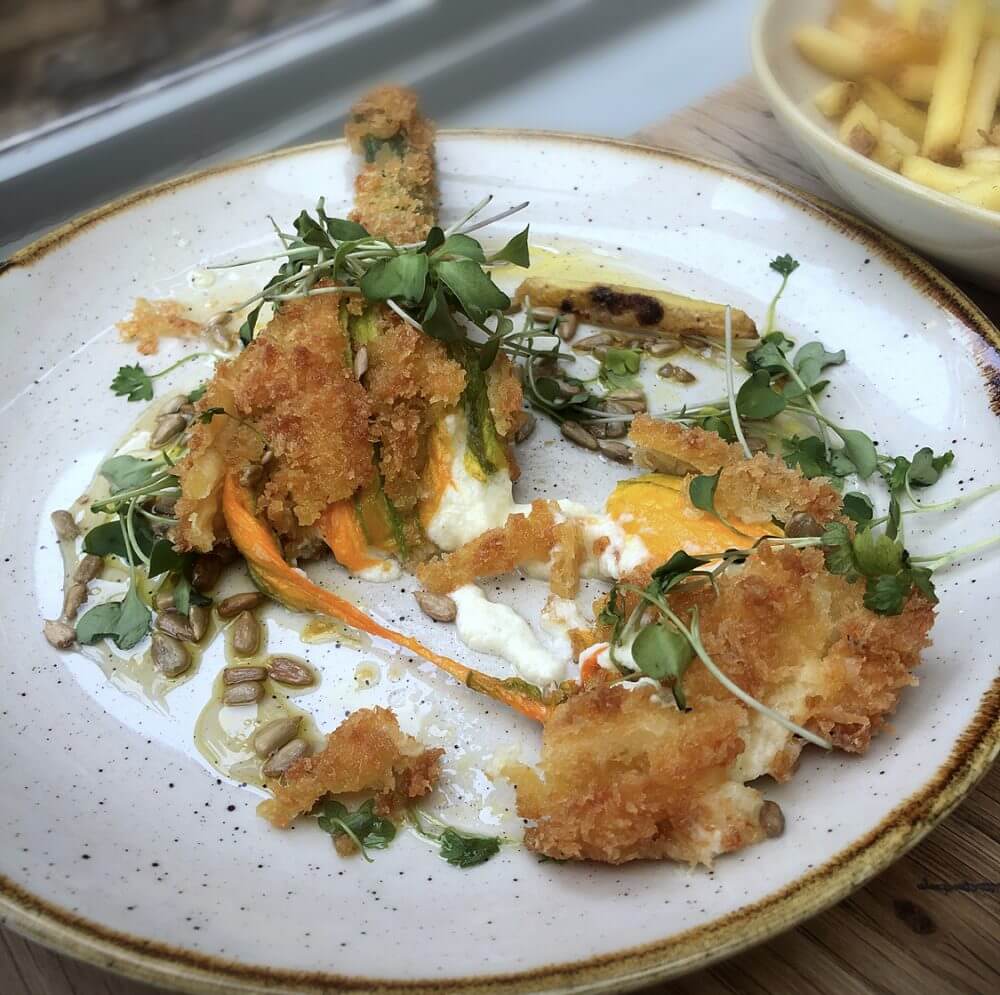 For the ultimate Clifton meal, start things off with a nibble of Jamon Iberico and add a side of our much-loved skinny fries. To finish, opt for our sensational Baked Alaska – sponge, coffee ice cream and cherries coated in fluffy meringue. It's truly one not to miss.
GREAT FOOD BRINGS PEOPLE TOGETHER
After several months of closure, it has been such a joy to welcome people back to The Clifton. We've seen plenty of reunions, hosted family get-togethers and celebrated a few special occasions that were missed during lockdown. We've also loved seeing people tuck into our new menu with such gusto, ordering a second round of their favourite dish or coming back after a few days to see what's new.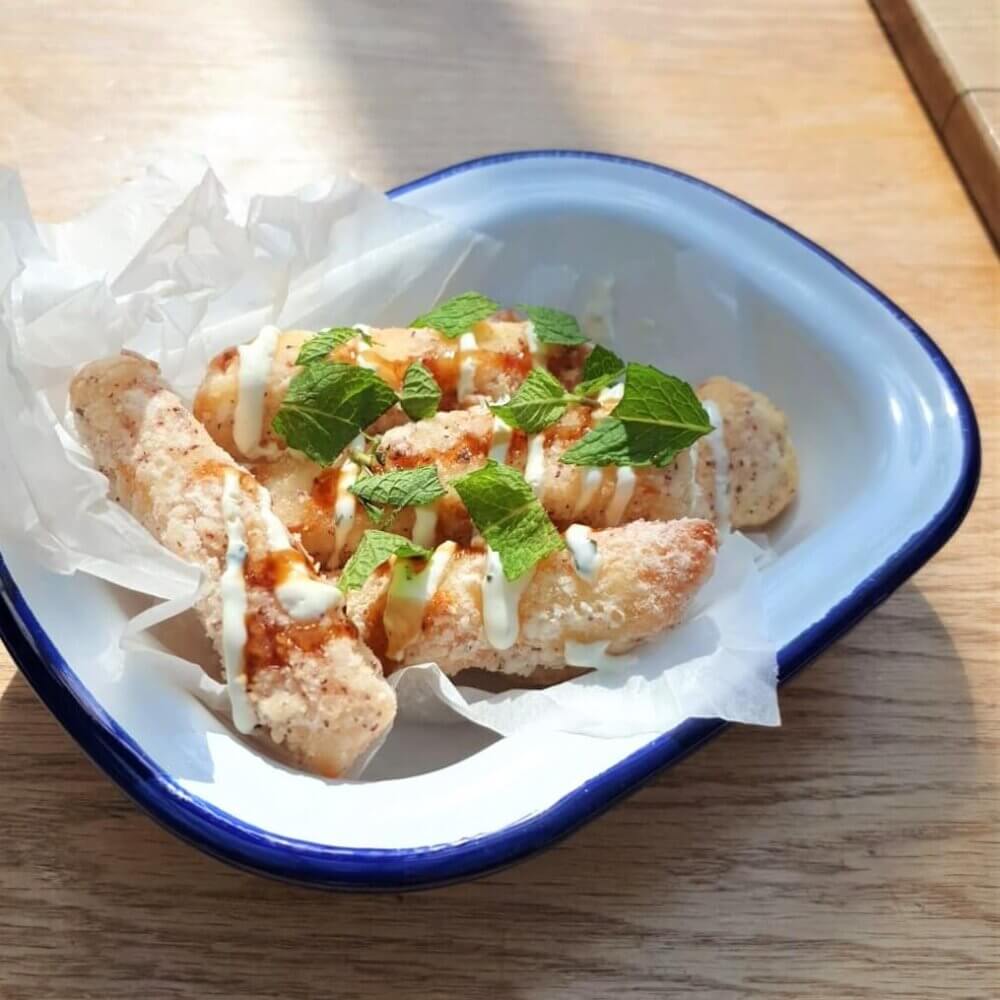 If you want to pay us a visit, The Clifton is located on Clifton Hill in St John's Wood – we're a quick stroll from Abbey Road Studios and a short walk or bus ride from Maida Vale tube station and West Hampstead.
THE CLIFTON NW8